Please Note: At this time, Dr. Hollie Neujahr is not working with patients 1-1 and is currently focusing her wealth of talent and expertise in her supportive mentorship and education program: The Sisu Practice. Contact appointments@n2physicaltherapy.com to inquire about another PT to meet your needs and thank you for understanding!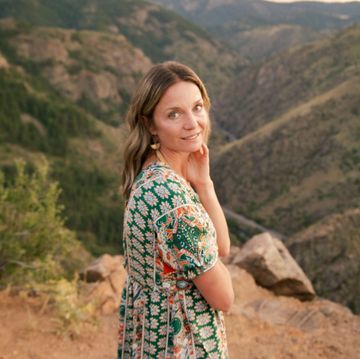 Dr. Hollie Neujahr is the owner of N2 Physical Therapy, LLC and the Sisu Practice.  She received her Doctorate in Physical Therapy from Duke University Medical Center in 2009. She completed her Master's in Business Administration from the University of Colorado Denver, and Bachelor of Science in Biology and Minor in Psychology from University of Nebraska at Omaha. 
The Sisu Practice is focused on leadership training, business consulting, and professionally physical therapy mentoring and training with an emphasis on pelvic health care.  Dr. Neujahr believes deeply in what "Sisu" represents:  strength of will, perserverance, determination, and courage, and striving hard to achieve in the face of adversity.  
Hollie has extensive continuing education and certification in order to focus on and teach others how to help patients in chronic pain, who are active and seeking to continue their physically demanding passions with less pain, improved strength, confidence and resilience. Being an avid, dedicated golfer and runner herself, she is also passionate about helping this population heal from injury. She teaches the skills to build strength, stability, quality movement, confidence and endurance, mentally and physically, to enhance performance.
Dr. Neujahr holds specialty certifications and extensive coursework in oncology, orthopedics, myofascial trigger point dry needling, fascial manipulation, pelvic floor rehabilitation, and golf performance. She currently holds her CLT (Certified Lymphatic Therapist) through her coursework at the Norton School of Lymphedema and her CMTPT (Certified Myofascial Trigger Point Therapist) through Myopain Seminars. She is Titleist Performance Institute (TPI) certified in The Body Swing Connection. Dr. Neujahr has also completed Kinetacore Functional Dry Needling levels 1 and 2, and the Dry Needling for Pelvic Pain advanced coursework through Myopain Seminars. Currently she is completing her fellowship from The Gray Institute toward her Fellow of Applied Functional Science to integrate the highest level exercise, movement techniques and clinical reasoning into her treatment plans.  
In her free time she enjoys running, weight training, Orange Theory Fitness, golfing, being outdoors, and spending time with her Great Dane, Ace and friends. Professionally, Dr. Neujahr is currently focusing on continuing education and business empowerment coaching for fellow PT's.
Testimonials
'Hollie is one of the most professional and helpful therapists I have had the privilege to work with. She continues to help me in the healing process'
— MAUREEN
'Hollie is the best overall PT I've seen in the past 8 years, in 1 visit. She made me feel comfortable, listened and asked questions, took time to educate me on what she thought was happening, and made my pain decrease more than it has in a long time. I would highly recommend her!'
— ALLISON
As an existing client, Telehealth has been invaluable to keeping up with Hollie and my physical health needs. We are able to discuss symptoms and update therapy/exercise plans as needed without having to leave the house. I know I can reach out and set up an appointment as needed and I take huge comfort in that.
— AMBER