Scheduling Page: https://provider.kareo.com/kayshe-miles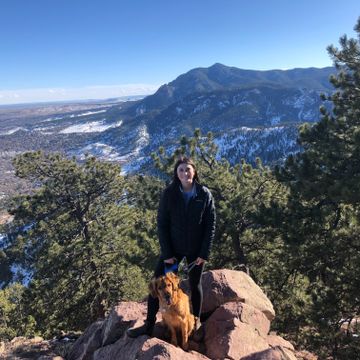 Kayshe is originally from a small town in Illinois. She earned her Bachelor's Degree from the University of Northern Iowa in Recreational Therapy. She received her doctorate of Occupational Therapy from Creighton University in Omaha, Nebraska. Kayshe had a variety of wonderful experiences in her clinical rotations, including working in a pelvic floor therapy clinic in Dallas, Texas.
She has completed post-professional training in pelvic floor therapy, focusing on chronic pelvic pain. Her background practicing in multiple occupational therapy settings provides a unique perspective to address pelvic floor dysfunction through mental health training and an innovative approach to therapy. Kayshe is passionate about all things pelvic health and provides a holistic way of healing. She wants to create a safe space for her patients where she will help educate, equip and empower individuals to take control of their health.
In her free time, Kayshe enjoys spending time with her friends and family. She loves outdoor adventures, cooking, and long walks with her dogs.