Please see Dr. Hamilton's scheduling page for more information about her, and her available clinic hours: provider.kareo.com/caren-hamilton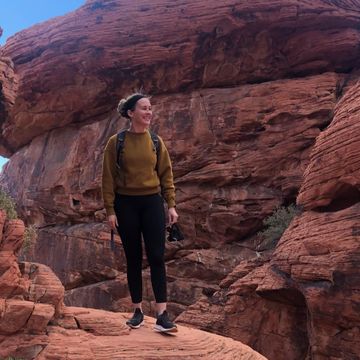 Caren was born and raised in the south Denver Metro area. She received her undergraduate degree in Kinesiology from Abilene Christian University and continued on to receive her Doctorate of Physical Therapy from the University of North Texas in 2019. Early on, she realized she was interested in a more niche aspect of the profession and was able to begin continuing education in pelvic rehabilitation while still in graduate school. She achieved her pelvic rehabilitation practitioner certification (PRPC) in April 2021 to indicate the knowledge and skills necessary to accurately diagnose and treat pelvic dysfunctions for men and women throughout the life cycle. She has recently moved back to Denver after treating in Oakland, CA the last number of years and having her first baby.

She currently treats all female pelvic health dysfunction and feels exceptionally passionate about the nervous system involvement in pelvic floor function and the biopsychosocial impact. Caren is excited about the opportunity at this moment in history regarding the growth and potential of pelvic health physical therapy within the medical community and its accessibility to all humans. She is an avid yogi herself and loves encouraging patients to find their own ways to connect with their bodies and the communication occurring there. At the end of the day, we are all seeking moments of beauty and connection in our lives and a healthy pelvic floor is essential to that experience!