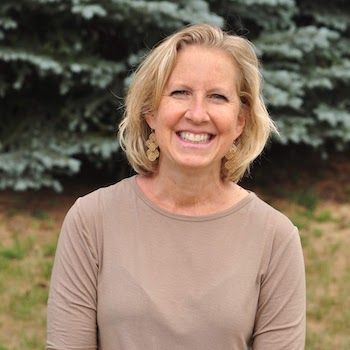 Denise treats patients on Wednesdays, Thursdays and Fridays at Capitol Hill.  Please visit her provider profile to see her hours and schedule an appointment: provider.kareo.com/denise-amsrud
Denise is actively taking patients for Telehealth. Please see our Telehealth FAQ and schedule on her Kareo Provider page, via the below patient form, or email Denise directly at denise@n2physicaltherapy.com for more information.
Dr. Amsrud received her Bachelor of Science in Physical Therapy from Indiana University. She went on to earn her Master of Health Science from the University of Indianapolis and Doctorate of Physical Therapy from the University of Montana. Denise started practicing pelvic health in 1990. Since that time she has been in the Midwest (Indianapolis, Madison, and Chicago) where her continuing education has focused on pelvic pain, and the treatment of bladder, bowel, and sexual dysfunction. She is board certified in Women's Health and Biofeedback for Pelvic Muscle Dysfunction. She is also certified in Functional Dry Needling and is an RRCA Running Coach.
Dr. Amsrud also balances the role of Chief Operating Officer at N2 Physical Therapy. She has an extensive history of managing quality assurance, compliance, mentoring, and a diverse curriculum vitae of coursework and development as a provider and person. Denise assists with mentoring providers and training leadership roles as our physical therapists expand their career. Dr. Amsrud is integral in helping foster the mission of N2 Physical Therapy to be a learning environment that provides quality patient care for patients, with or without insurance, through a supportive physical therapy team.
Denise and her husband relocated to Denver from Chicago in 2016 to enjoy skiing and hiking in the mountains.   She loves returning to the Midwest to spend time with family and friends whenver possible. 
Testimonials
'Denise is awesome!!! Caring, compassionate, knowledgeable, and truly seeks solutions for her patients. I would not have the relief and success today without her!'
— C.M.